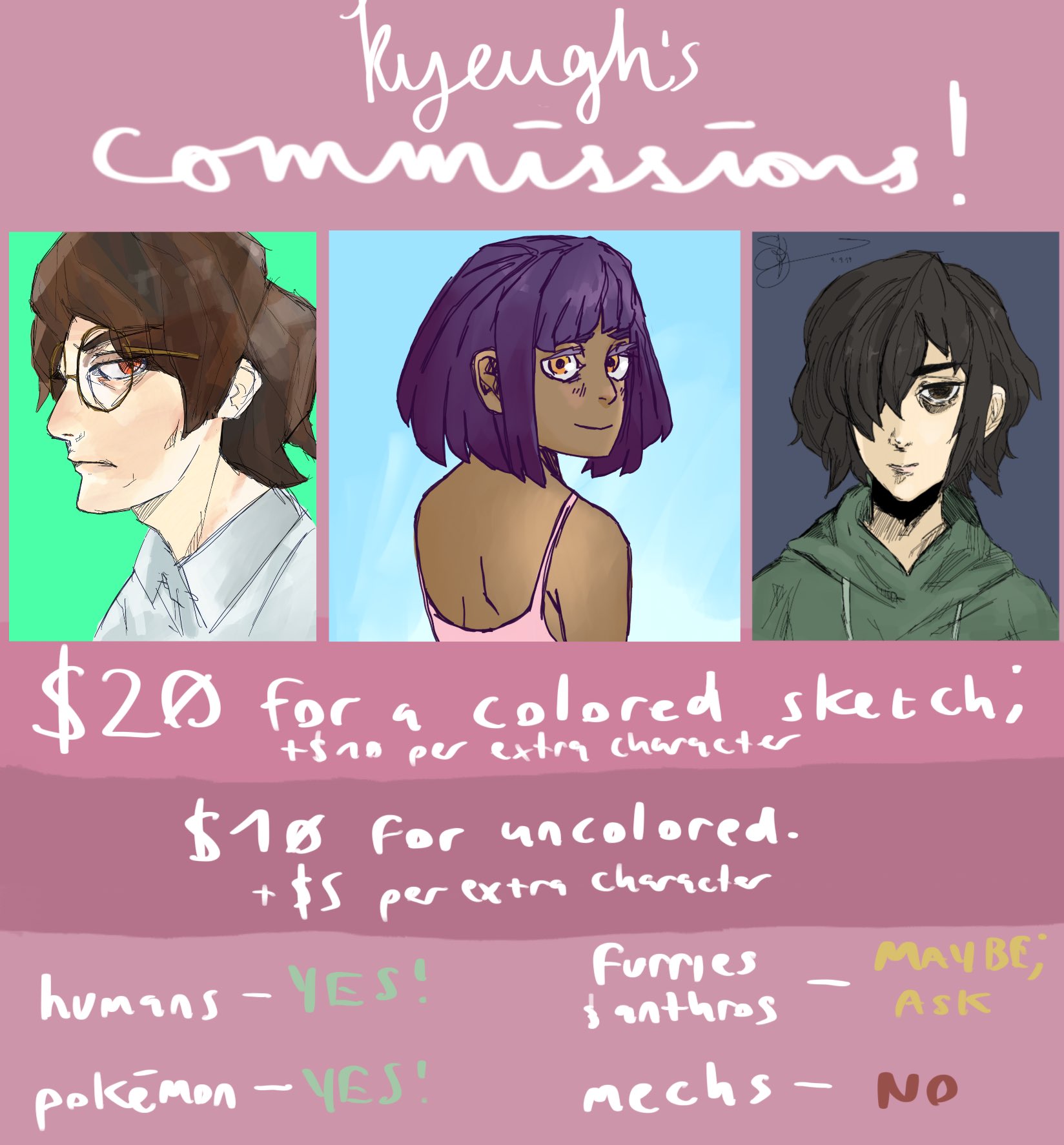 Current status:
open

!

my preference is single characters, preferably human or pokémon, on minimal backgrounds. i can do multiple characters for an added charge. i may be willing to draw your anthro/furry character, just ask! i will not draw nsfw or kink, but can draw gore.

special pricing may be negotiated for large parties of characters, e.g. d&d parties or pokémon teams.

for some examples of commissions i've completed in the past, check out the commmissions tag!

to submit a commission request, you can shoot me a dm on twitter, message me on discord @kyeugh#0046, or send me an email.